WE SAVED OUR BUSINESS during the pandemic shutdown with a Woodmaster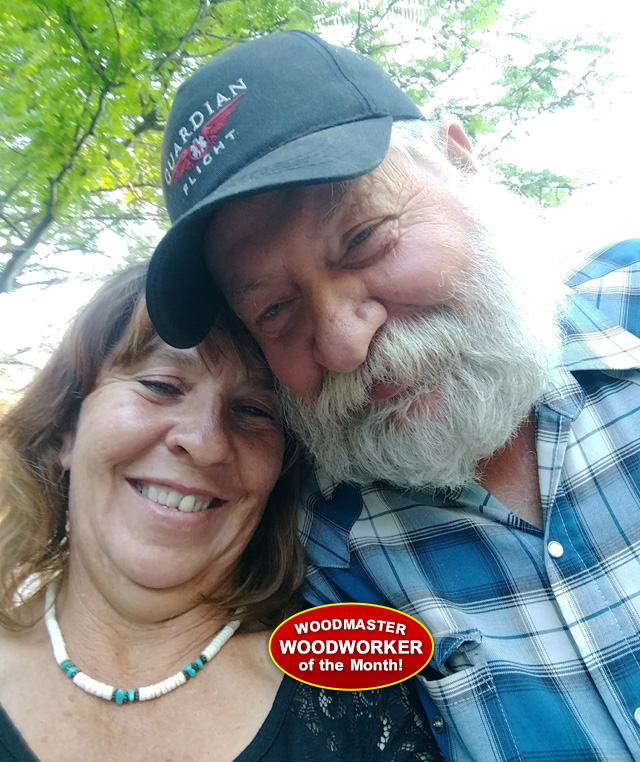 For many years, Jeff and Wendy Brandt built a successful wood business. The Covid-19 shutdown almost killed it. So they switched product lines and put their Woodmaster Molder/Planer to work. Now business is booming.
"During the Covid-19 shutdown, we saved our business when we had nothing in the bank. There was a time we couldn't even buy food. We were facing repossession, foreclosure, and we pulled it out.
Back when the pandemic struck…
Suddenly, the Covid-19 pandemic struck and all our orders got canceled overnight. By mid-March, 2020, the country closed down. We have not received a stimulus check or any payroll protection and we haven't heard anything.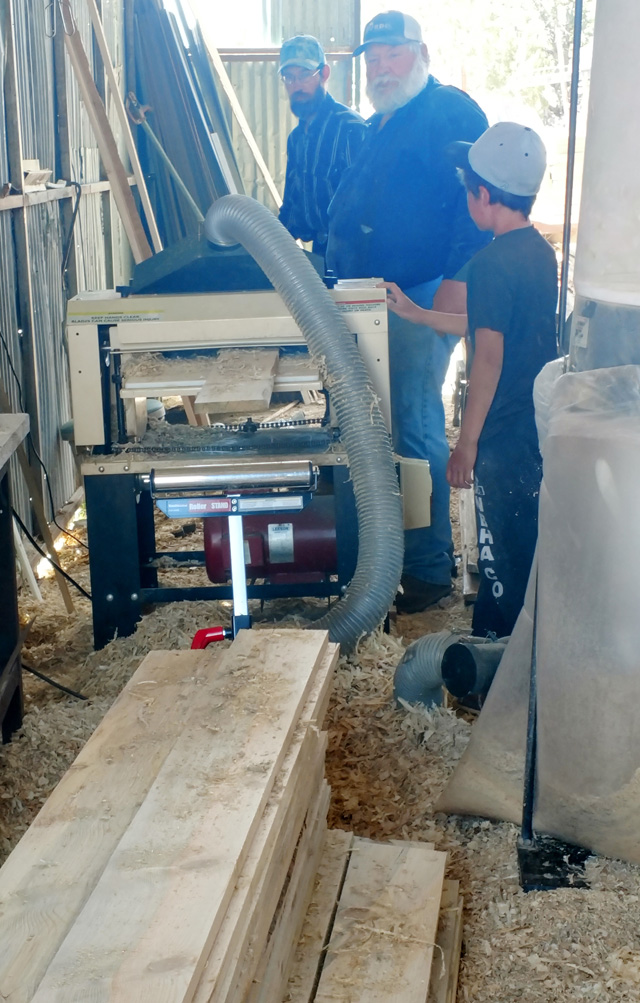 We figured we've got to do something. We have a sawmill and a Woodmaster Molder/Planer so we shifted to making wood products. I set up a Facebook page and did a big push. I connected through social media with someone looking for log siding. I ordered log siding knives and he paid for them. In a couple weeks we'd run 35,000 linear feet of baseboard, chair rail, molding, and custom work.
Up to 800% profit margin
We order logs and saw them into boards. It's very dry here in Utah so we air-dry lumber though we have a plan to build a solar kiln. Then we run the boards through the Woodmaster to make molding, chair rail, baseboard, and more. We turn our edgings and scrap from the sawmill into wood molding and the profit margin is 600% to 800%. We make a small mint.
In mid-March, I posted on social media and did a big push on all our molding, log siding, trim and more. Within a week we were going through so much wood we had to buy logs from a logging company. We bought two semi loads and turned it all into log siding, tongue and groove, flooring, molding, baseboard and more. Business really took off.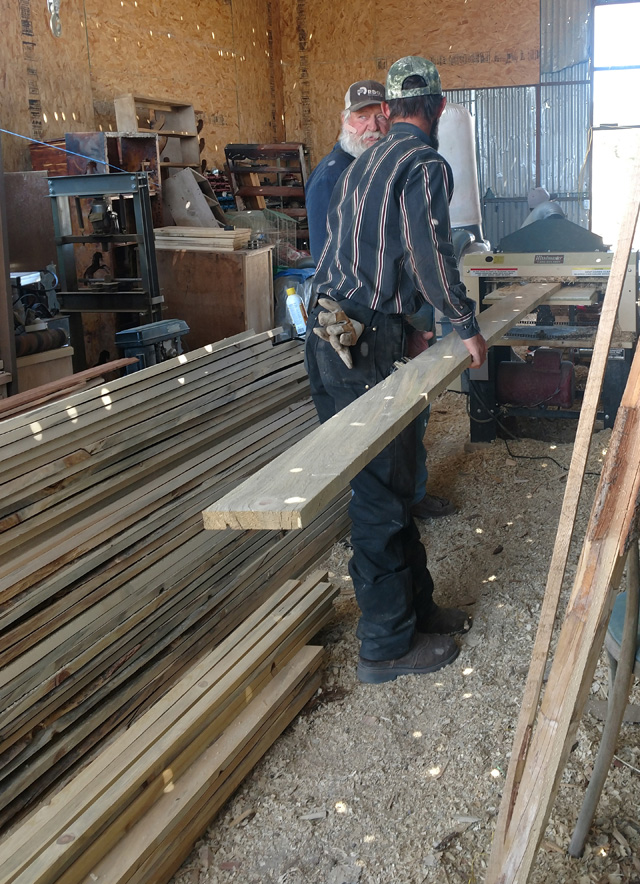 I post on Facebook and get calls right away
We promote our business without paying for advertising. It's all by word of mouth and social media. It's just fantastic.
I put up a post on social media and my phone starts lighting up almost immediately. I get calls all day and messages all night long. It just spiraled to the point I finally had to stop taking calls as they came in or I wouldn't have any peace at home.
Then, when things slow down, I put up a new post and the phone lights up again. It was work to get our Facebook page up but it really works. Now we're so busy it looks like we're going to hire someone to handle social media for us.
Necessity taught them do-it-yourself skills
Jeff and I are real do-it-yourselfers. We do everything ourselves because we never really had the money to have things done for us. If we wanted something, we had to build It ourselves.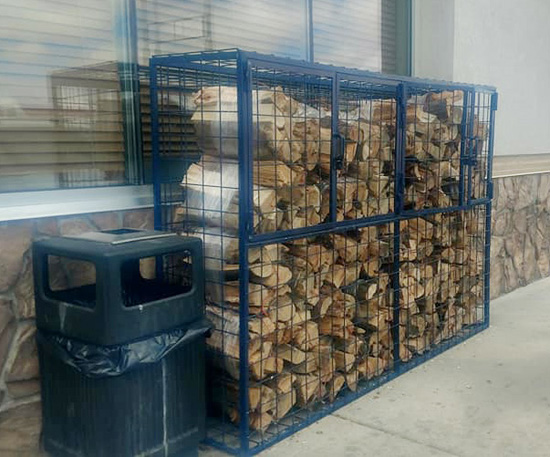 Woodmaster special deal and financing paid off in 6 months
We've had our Woodmaster since 2015. We always wanted one but never had the money. Woodmaster made us a special deal and worked out a payment plan for us; so much a month. We put it to work and paid it off in six months.
Of all the planers we looked at, Woodmaster looked like the simplest to use. But what sold us the special deal and the financing. We work with Joe at Woodmaster and as soon as I call he knows it's me. I call and talk when I order knives and parts. It's easy that way and I know I'm getting the right things.
We like everything about our Woodmaster. The more we do with it, the more we love it. It's so cool to see finished product coming out of that machine.
Out of the red now – big orders coming in
Here it is mid-May, 2020, and business is starting to get really good. We're out of the red for the first time in a year.
We're getting big orders now from contractors in a 300-mile radius. They tell us what they're looking for and we'll make it. If we don't have the knives for the trim pattern they want, we can sometimes combine knives to make it, or have Woodmaster make us a custom knife. We're thinking of moving our business away from firewood and more into lumber, molding, specialty trim, and even curved molding.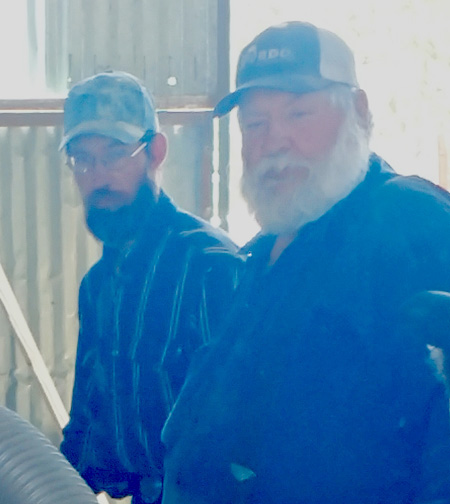 Woodmaster makes a great planer. Keep doing what you're doing. And if anybody's thinking about doing what we did, get the tools and get your name out there and I don't see how you can go wrong. There are so many wood products you can make. Now hardware stores are looking at carrying our moldings, picture frame stock, siding – you just can go wrong.
Daddy always said…
As long as I can remember, my daddy told me it's OK to have meltdowns. Go ahead, have your meltdown, but pick yourself up and figure out how to get out of the situation. Jeff and I have done that more than once.
If you are willing to put the effort forward, get out and work, and promote your business, you can do what we did and build something from nothing. We saved our business when we had nothing in the bank. There was a time we couldn't even buy food. We were facing repossession, foreclosure, and we pulled it out."
— Wendy and Jeff Brandt, Woodmaster Molder/Planer Owners, Brandt Services, Monticello UT
SAVE BIG NOW on Woodmaster Drum Sanders – sale prices, online specials
QUESTIONS? COMMENTS?
3 WAYS we can help you!
• Call us TOLL FREE 1-800-821-6651
• Email us info@woodmastertools.com
• Connect with us on Facebook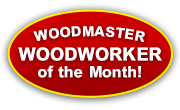 Would YOU like to be our next Woodmaster Woodworker of the Month?
Email editor@woodmastertools.com photos of you, your projects, and your Woodmaster, write a note about yourself.