Want to see a Woodmaster Drum Sander in action?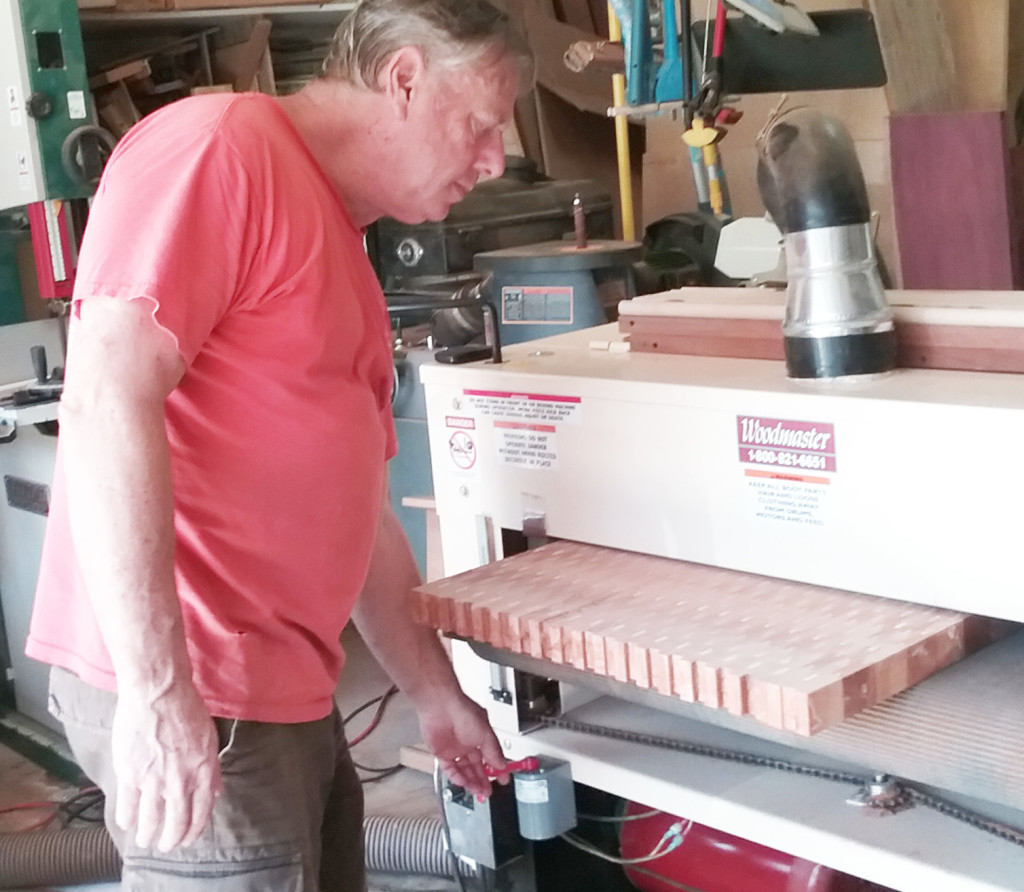 Like many Woodmaster Owners, Stuart Gladstein says he'll show other woodworkers what his Woodmaster will do. Wherever you live, there's usually a nearby Woodmaster Owner who'll "tell it like it is." Some, like Stuart, may even invite you into their shops so you can see their machine in operation. Want to chat with one of our Owners? Call us 1-800-821-6651 or email us.
"In the early 2000's, I did a pretty total renovation of my house and planned a room as my wood shop. As it turned out, I ended up with a bigger room than I planned — half of a two-car garage. And when I need to use the whole garage, I pull my wife's car out of the other half.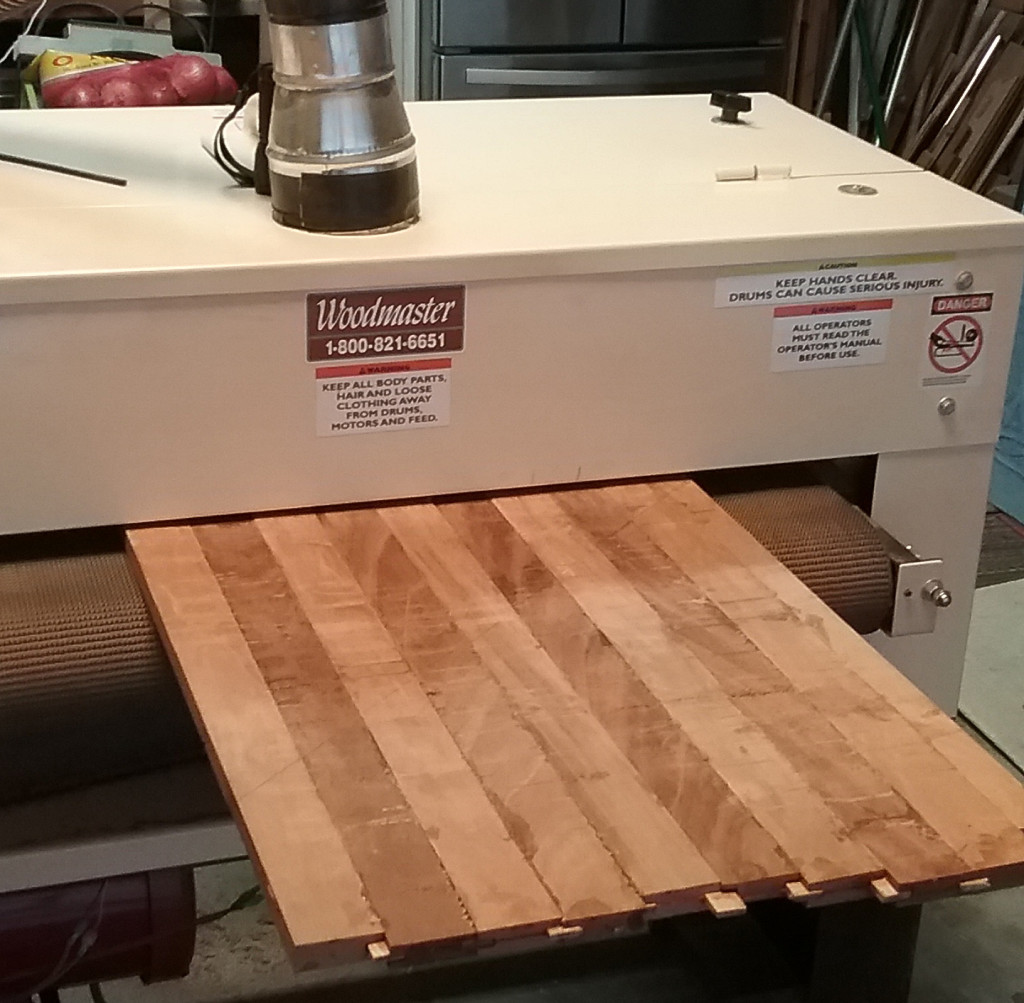 I make a lot of wooden cutting boards, boxes, tables, and other furniture. One of my photos shows an end grain cutting board I made. I used end grain pieces of six species of wood: walnut, oak, maple, bloodwood, mahogany, and purpleheart. If you want to put a sander to the test, you won't find anything more challenging than a project like that because It's a broad hardwood surface, all end grain. My 38" Woodmaster Drum Sander sanded it right down beautifully.
I don't know why…
No woodworker loves sanding! So I don't know why more woodworkers don't have drum sanders. Good sanding really makes the piece and a Woodmaster does the work for you. When I'm making boxes, tables, or anything with flat surfaces, my Woodmaster makes my life so much easier.
I did a lot of research before I bought my Woodmaster. I looked at Performax but there's no reverse and one side is open on it. To sand something wide, you have to flip the workpiece over. I'd go head-to-head against a Performax — my Woodmaster would eat it alive! 
Most woodworkers will tell you they always want something bigger and heavier. But with this Woodmaster, I don't need anything heavier. It's a tank.
SAVE BIG NOW on Woodmaster Drum Sanders! – sale prices, online specials
SAVE BIG NOW on Woodmaster Molder/Planers! – sale prices, online specials
With heavy grit paper on my machine, I can start with rough cut wood and sand it to thickness. Or I can mount two grits of sandpaper on the same drum; 100 grit on one half and, say, 180 on the other half. That's a real time saver because you don't have to change papers.
But changing paper on the Woodmaster's very easy because the paper attaches with hook-and-loop fabric. You just roll the paper on the drum and it sticks. It's so much easier than with the Delta sander I once had.
The key is to run the wood through the machine several times taking off just a little at a time. I turned the height adjustment crank maybe 1/32 of an inch with each pass. You can adjust the height precisely and actually hear when it's sanding most efficiently. It has a really nice conveyor feed belt that provides a little cushion and gives a little forgiveness.
I love my Woodmaster! I'm very, very happy with my purchase. Your Customer Service is great. If you ever have a customer who wants to see how they work, they're welcome to come see it working in my garage workshop.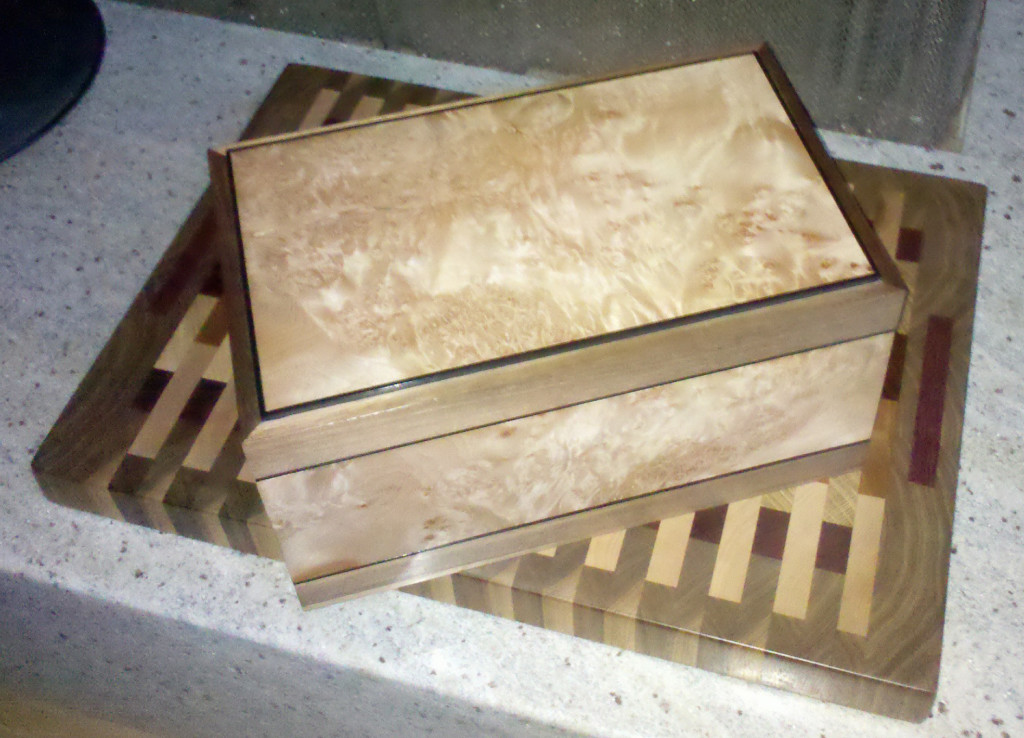 I think woodworkers would be shocked by how much use they'd get out of a Woodmaster Drum Sander. I use it a lot because it's such a time saver. It sands the wood dead flat and you can get absolutely consistent thicknesses. It saves time, energy, and frustration. It's a beautiful machine and a pleasure to use. I just have tremendous praise for my Woodmaster."
— Stuart Gladstein, Woodmaster Drum Sander Owner, Los Angeles CA
SAVE BIG NOW on Woodmaster Drum Sanders! – sale prices, online specials
SAVE BIG NOW on Woodmaster Molder/Planers! – sale prices, online specials
QUESTIONS? COMMENTS?
3 WAYS we can help you!