He makes heirloom-quality furniture with his Woodmaster – then gives it all away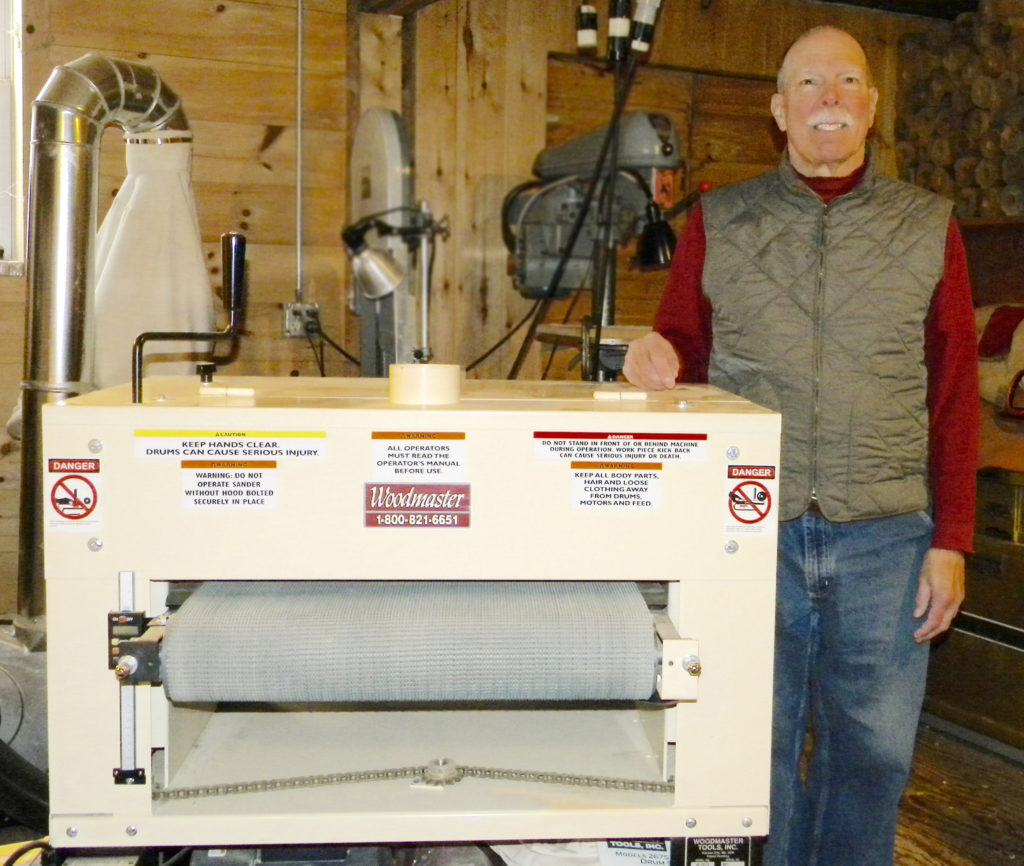 "I'm a retired welding engineer from Bath Iron Works in Bath, Maine — a shipbuilding facility focused primarily on Navy combatant vessels. These days I play golf, exercise, and do a lot of woodworking. The woodworking projects go to family, friends, or charity fundraisers.
Woodworking stimulates my creativity
Woodworking definitely stimulates my creativity, especially when designing and making a new item. Most projects are designed and planned using a computer draw program in an effort to make, and fix, all the design "mistakes" in these preliminary stages. The goal is to get it right prior to going into the shop.
For each project, I make two lists: one for the 'finished pieces" (typical parts list) and one for the 'rough lumber' to figure out my material needs.
I have a fully equipped woodworking shop and 30+ years of experience making a variety of heirloom quality tables, beds, benches, music stands, desk clocks, and other unique accessory items using cherry, walnut, and other native woods. Many of my product designs have lathe-turned components that enhance their character and reflect Old World design/craftsmanship.
Simple woodworking philosophy
My woodworking philosophy is simple: if I can imagine it, then I should be able to draw it; if I can draw it, then I can build it.
All my woodworking is done in a small one-man shop, where power tools and hand tools are used appropriately to produce strong joint connections and satin-finished surfaces.
Why a Woodmaster Drum Sander?
You can get a workpiece flat with a jointer / planer, but you can also get tearout because of grain variations. With a drum sander, even 'squirrely' grain isn't a problem. I bought my Woodmaster Drum Sander because it's made in the USA, it's rugged, and it's easy to use.
Woodmaster does a great job designing / building their machines and a wonderful job of selling them online. The write-ups and comments by other woodworkers are very helpful. My Woodmaster Model 2675 sander was chosen to fit a small shop where all the equipment is on wheels and gets moved around as needed.
Rick Marco, Woodmaster Owner, Bath ME
SAVE BIG NOW on Woodmaster Drum Sanders! – sale prices, online specials
SAVE BIG NOW on Woodmaster Molder/Planers! – sale prices, online specials
QUESTIONS? COMMENTS?
3 WAYS we can help you!