"Woodmaster – An American Made Planer/Molder/Sander/Ripper That Will Improve Your Game."
CLICK and watch 4 woodworking machines in 1
PRODUCT REVIEW by the Woodworkers Guild of America
The Woodmaster Molder/Planer is the frequent subject of product reviews in leading woodworking magazines, websites, and forums. The most recent Woodmaster review is by the Woodworkers Guild of America — read it in two installments on the Guild's website.
Review of delivery, setup, and planing
Professional woodworker, Paul Mayer , gives his in-depth analysis of the Woodmaster Molder/Planer — from home delivery and first-time setup to planing.
Paul writes, "My lunchbox planer had served me pretty well over the years, but recently I came the conclusion that I needed more performance and capacity in a planer. This led me to research all the usual suspects. I went back and forth between 15" and 20" models, and the various offerings in these categories were strikingly similar to one another. Then I stumbled upon the multi-function machine from Woodmaster Tools, and several things jumped out at me that separated Woodmaster from the pack:
• The machines are manufactured in the US, which is almost unheard of in small shop woodworking tools these days.
• The clever design allows the machine to also serve as a drum sander, molder and gang rip saw (I have always wanted a drum sander but have never been able to dedicate the space in my small shop).
• Every time I called Woodmaster, I talked to a person who could answer all of my questions without having to look anything up. A couple of the folks I spoke with actually own and use the same machine as the one I was inquiring about. That is the benefit of dealing with a small company that sells only two primary items; combination machines molder/planers and dedicated drum sanders."
SAVE BIG NOW on Woodmaster Molder/Planers – sale prices, online specials
SAVE BIG NOW on Woodmaster Drum Sanders – sale prices, online specials
Paul leaves no stone unturned and gives a very knowledgeable, detailed and objective report on Woodmaster features including our 5HP USA-made cutterhead motor; variable feed rate; Morse tapered shaft; pivoting bearings; chain-drive bed height adjustment; heavy cast iron bed; steel hood; feed rollers; our Spiral Cutterhead; and more.
4-in-1 Money Maker
The Guild's first Woodmaster article also discusses how and why the Woodmaster is a 4-in-1 money maker that converts easily from molder to planer, sander, or saw. Click to watch a video that demonstrates speedy tool changes.
Review of molding, sanding, and gang ripsawing
Next, Paul tries and reports on the Woodmaster's other three functions: molding, sanding, and ripsawing. After testing our drum sander head, he wrote, "I think it is brilliant to offer this as an add-on to a planer and I am surprised that other tool manufacturers don't do so. My shop is modest in size, and I had not been willing to give up the floor space for a dedicated drum sander, so having it share the footprint of my planer is a huge bonus."
Paul's review of the Woodmaster set up as a molder? "It is, perhaps, the molding capability that separates this machine more than anything else. The power, precision, and weight of the Woodmaster make it an ideal platform for milling anything from a chair rail to log siding and anything in between. With over 600 stock profiles and a custom molding knife service, the possibilities are virtually endless. It seems that many people purchase this machine primarily for the purpose of running a molding business, and the testimonials of these customers are impressive."
Ripping performance gets a big thumbs up, too. "For prepping stock for large molding runs, the gang rip saw capability is a neat option. It allows for safe, quick ripping of multiple strips in a single pass, which delivers better quality and consistency compared 
to performing this function on a table saw. I found that I could feed stock through at full speed (16 feet per minute) and the machine powered through the cuts. It was the quietest, safest ripping I have ever done. No burn marks or chatter on hard maple."
Thanks, Woodworkers Guild of America, for checking out our machines!
The Woodworkers Guild of America is the leading online resource for woodworking video clips, tips, and techniques.
SAVE BIG NOW on Woodmaster Molder/Planers – sale prices, online specials
SAVE BIG NOW on Woodmaster Drum Sanders – sale prices, online specials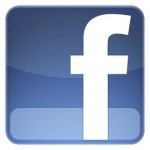 Follow us on Facebook!
QUESTIONS? COMMENTS?
3 WAYS we can help you!