Ugly barn boards turn out to be RARE OLD-GROWTH HICKORY & OAK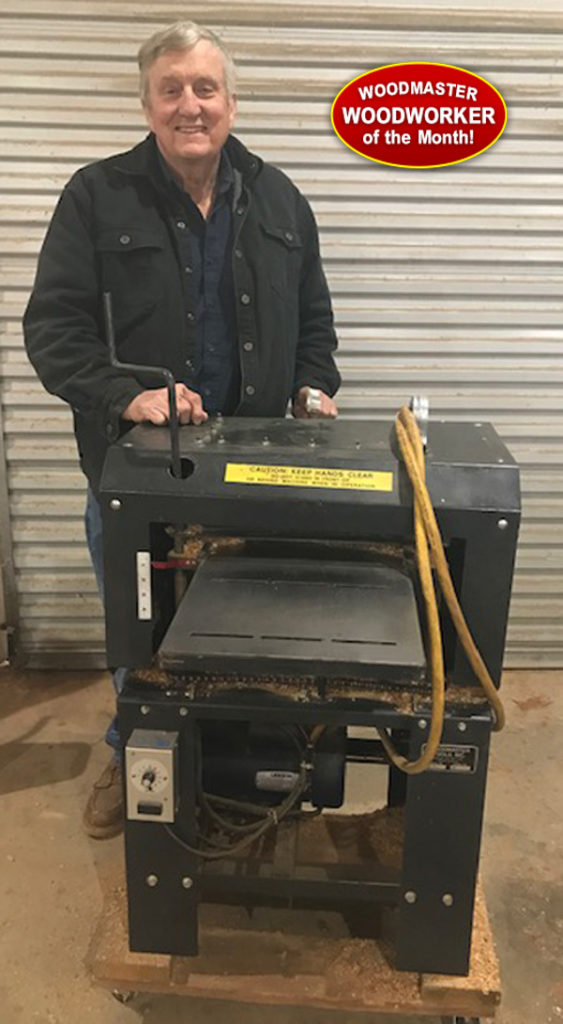 "My name is Gary Greenlee and I've been involved in woodworking pretty much all of my career. I've always worked in the trades, construction and plumbing. I've owned a Woodmaster Planer for around five years and recently got Woodmaster's Spiral Cutterhead. It really does a good job.
Always worked in the trades
I started in plumbing and over the years I did a lot of commercial remodeling. I had a contract to work on federal buildings like Post Offices and so on. I did installation work for Montgomery Ward and Sears.
I personally built seven homes in four states – two of these were spec homes. My wife was instrumental in this. She worked extremely hard to achieve our goals and gave more than 100% to complete our tasks. She designed homes I built and also furniture I build.
Reclaimed, old-growth hickory and oak
Today, I'm semi-retired and I've gotten heavily into woodworking in the last 6 years or so. The furniture I build is mainly made out of barn wood trusses that I reclaimed out of a Georgia barn that was being torn down. Turned out the wood was old-growth hickory and oak. And I use hardwoods from South America and Africa, too.
I loaded my 18' trailer with as many truss boards as possible. They were all odd sizes, 2" or 2-1/2" by 6″ or 7" by random lengths and had the original circular saw marks. I picked out the nails and took boards to a sawmill. I plane the wood to even thickness but I keep the saw marks as decoration on the furniture I build.
Solid wood furniture
I turn this reclaimed lumber into solid wood furniture that'll be around a long time. I've given some away and a lot is for our own use.
This 12" Woodmaster is great and the Spiral Cutterhead is, too. It's all no trouble, works good. I bought this one used from an old guy. The machine's an old-timer from the 1980's but it works fine. I take care of it and it works great. If somebody got one of these, it'd do everything they need."
— Gary Greenlee, Woodmaster Owner, Alpharetta GA
SAVE BIG NOW on Woodmaster Molder/Planers – sale prices, online specials
SAVE BIG NOW on Woodmaster Drum Sanders – sale prices, online specials
QUESTIONS? COMMENTS?
3 WAYS we can help you!
• Call us TOLL FREE 1-800-821-6651
• Email us info@woodmastertools.com
• Connect with us on Facebook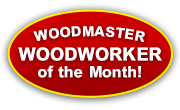 Would YOU like to be our next Woodmaster Woodworker of the Month?
Email editor@woodmastertools.com photos of you, your projects, and your Woodmaster, write a note about yourself.