THE FINE ART OF HISTORIC RESTORATION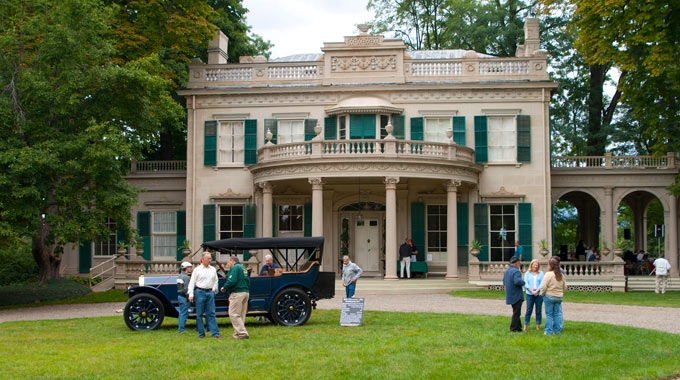 As early as 1610, Dutch settlers established a trading post just south of Albany, today's capitol of New York State. In the 1700s, what is now the Hudson River Valley National Heritage Area was the site of battles during the French and Indian War and the American Revolution.
"History is thick in the Hudson River Valley," says contemporary NYC playwright, Quincy Long. From fabled Saratoga Springs south nearly to New York City, the valley is home to many scenic drives, landmarks, battlefields, and historic buildings and estates including West Point; Franklin Roosevelt's home; the Vanderbilt Mansion; Sunnyside — Washington Irving's home; and many more.
It's also home to Michael Pelletier and his company, The Housewright , a specialty building company focusing on museum quality historic home restoration. We spoke with Michael recently about his restoration business and his Woodmaster Molder/Planer and Drum Sander.
"Our niche is restoring buildings that are 100 years old or more. Many of the homes we work on are on the National Historic Register. There are usually unique building elements missing and irreplaceable architectural details that need to be reproduced.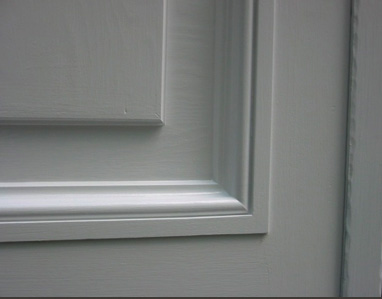 My father-in-law was a veteran builder — I started working with him 33 years ago. Those were not good economic times. There were double digit interest rates, gas lines, and people were very careful with their money. The construction market wasn't great, to say the least.
SAVE BIG NOW on Woodmaster Drum Sanders! – sale prices, online specials
SAVE BIG NOW on Woodmaster Molder/Planers! – sale prices, online specials
We found ourselves doing more renovation work than new construction. I was always passionate about older homes, so it suited me fine. Our renovation work became more refined and evolved into restoration work. Lumberyards could not provide the lumber dimensions or profiles we needed. So we started making everything ourselves. We found ourselves reproducing all the building elements on a restoration job. The more we did, the better we got at it. Now restoration and reproduction are pretty much all we do.
We're in a high-end niche in New York State's historic Hudson River Valley. Typically we are on a project for an extended period and can sometimes work on the property for a number of years. The scope of our work often includes several buildings on the same property. Our customers have a tremendous investment in their properties and they value their privacy. They want to work with people they can trust. We've been able to establish relationships with clients based on trust. Being able to do good work allows you to enter this market. Establishing a comfortable and symbiotic relationship with the client is what keeps you there.
We are builders, not just building contractors
We are builders, not just building contractors. We have a thorough understanding of buildings and how everything goes together. We're involved in every facet of a project from the footings to the building finish and landscaping. We do all the carpentry and we do most of the millwork and casework ourselves.
We haven't really been affected by the economy. We don't advertise; it's all word of mouth. Clients hire us because they want us to do their projects. We have been very fortunate. We are a small company, currently six employees, never bigger than eight or nine. Our size allows us to control quality and be very consistent.
Woodmaster's faster, easier, safer
I bought a Woodmaster Molder/Planer and one of your Drum Sanders. I got the Molder/Planer because I wanted a powerful molder, rather than relying on our spindle shaper for making running and standing trim. The Woodmaster gave us a new capability because we could set it up as a dedicated molder. We have a lot of profile knives we've accumulated over the years for our shaper. It was important to buy a molder that was capable of using the tooling we had already accumulated. Woodmaster offers a corrugated head for their molder/planer, so it seemed like a perfect answer.
Two great things about the Woodmaster Molder/Planer are the ease of setup and the variable feed rate. I'd never do most trim on the shaper now – there's no reason to. With the Woodmaster, the setup is faster and easier, the quality of the work is better, and it's safer. That's very important.
We set up shops close to our job sites. When we set up a shop, we need machines that are easy to transport. Sometimes we rent space, sometimes there is an area on the job site we can use as a shop. The Woodmaster Molder/Planer is heavy enough to be solid but light enough to move around if need be. Most of our machines are on heavy duty casters, allowing us flexibility in how we use available space.
Drum sander cuts sanding time in half
Our Woodmaster Drum Sander — we got that to save sanding time. We use it for face frames and cabinet doors. We used to spend way too much time hand sanding with handheld random orbital sanders. You have to be very careful with hand sanders. They're very unforgiving if you don't have good technique. The Woodmaster is more accurate and faster. It seems any time we have missed a deadline on a casework project, it has been because we underestimated the time requirement for sanding. The Woodmaster definitely cuts the sanding time in half.

I went with Woodmaster because I try to buy things that are made in America. But not just because they're made in America. They have to do the job we need done and be good quality. We have other equipment that is made in Germany, Italy, and Switzerland. Each was purchased because it was good quality and would do the job we needed done.
Really simple
What I love about the Woodmaster is it's a really simple machine. Simple construction with readily available parts and components. If it goes down, it's going to be easy to fix. It's very simple. It couldn't get any easier. I had another planer with pressure bars, chip breakers, and lots of adjustments. When set up properly, it worked wonderfully. But I was the only guy who knew how to set it up. It was tedious and time consuming. The Woodmaster is far easier and has a short learning curve for my guys. No fuss, no muss. Woodmaster's a good value. I am happy with my Woodmasters. You get a lot of machine for the money. I'd buy another one.
More knowledge means more value
When I started in the building business over thirty years ago, things were pretty simple. I learned the trade from a veteran who was steeped in traditional building knowledge and practice. Having sharp tools and knowing how to use a square were the usual yardsticks a craftsman was measured against.
Today building has become a real science. There are sustainable practices, building performance standards, energy performance standards, engineered lumber, sophisticated heating and cooling systems, sound systems, and computers in everything! It has become very complicated.
My advice for others? To be competitive in this market, builders need to be willing to continually educate themselves. You must have more than a skin-deep knowledge of the involved trades. As a builder, you will be responsible to make sure it all works. You have to coordinate all the talent and create a good work environment for everyone. You need to be sure things are sequenced properly, and proper allowances are made for all the equipment and systems. The more you know, the easier it is for you, and the better it is for the job and your client.
You need to position yourself so you're valuable to your clients. Upscale clients are looking for value. They can be more demanding than the usual client. Typically, they are spending a considerable amount of money, and they want what they want. You have to be on top of your game, and listen well. These projects do pay well, but you have to be prepared to earn it."
— Michael Pelletier, The Housewright, Woodmaster Owner
SAVE BIG NOW on Woodmaster Drum Sanders! – sale prices, online specials
SAVE BIG NOW on Woodmaster Molder/Planers! – sale prices, online specials
QUESTIONS? COMMENTS?
3 WAYS we can help you!