OPPORTUNITY KNOCKED…SO SHE STARTED A SUCCESSFUL WOODMASTER MOLDING BUSINESS
After decades in construction trades, this South Dakota woodworker had years of hands-on experience in many trades, business connections, but NO experience making molding. An enterprising businesswoman, when Holly Hanke's molding supplier couldn't deliver, she saw it as an opportunity to grow.
No experience making molding? No problem. Holly got a Woodmaster with high-performance accessories and started making her own molding. Today, her molding business is booming. Holly's busy, happy, and making miles of molding. Life is good!
"In one form or another, I've been in construction trades all my life. I've been an electrician, a painter, a finish carpenter, and more. These days, my business is making wood trim with my Woodmaster Molder/Planer. And business is very good.
My business is 'The Finishing Touch.' I have a shop where I make, stain, and finish molding. I really enjoy what I'm doing and I like being in my shop rather than having to go on the road from jobsite to jobsite.
Supplier couldn't deliver — so she did
My molding business grew out of the staining and finishing work I was doing. I had trouble getting trim from a supplier and it seemed like making molding myself was an opportunity to do something new. It was a real good fit for me.
I'm really pretty busy. I supply finished molding and trim to contractors in the area. It's all new construction. There's a lot of construction going on in this area — in fact it never really slowed even during the crunch around 2008 and 2009. I've been doing construction-related work for a long time so I know a lot of people. Sometimes a homeowner will walk in and want trim — that could grow into a good piece of business, too.
"I hadn't made molding before but…"
I wanted to make molding but I didn't own any woodworking machinery so I looked around at options and chose Woodmaster. It seemed like it would do what I wanted it to and it's worked out very well. My Woodmaster's a good machine and I enjoy using it.
I was new to all this and didn't know what I needed but the fact that Woodmaster does several woodworking functions seemed like a very good idea — planing, ripping, molding, and sanding. That way I could do lots of different jobs without having to buy more machinery. I got Woodmaster's Pro Pack with all the components to set up the Woodmaster as a planer, a molder, a rip saw, and a drum sander. That way, if I expand, I can just get another Woodmaster and set one up as a dedicated planer and the other as a dedicated molding machine.
SAVE BIG NOW on Woodmaster Molder/Planers – sale prices, online specials
SAVE BIG NOW on Woodmaster Drum Sanders – sale prices, online specials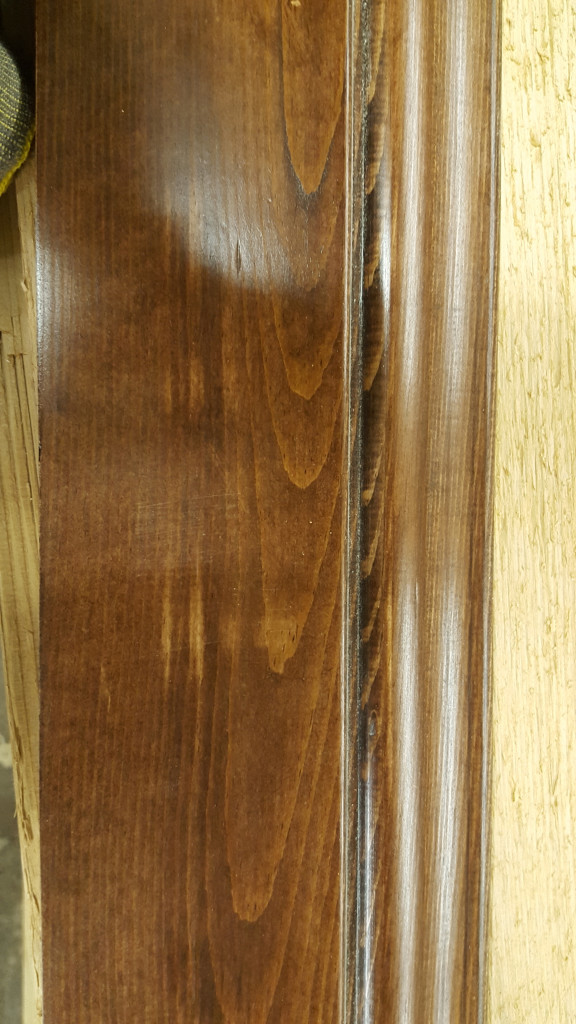 4-in-1 Woodmaster is perfect in small shop
Another reason I chose Woodmaster was my shop's size. It's pretty small, just 40' by 60' with some of it for production and some for staining and finishing. It's not a lot of room. The Woodmaster lets me do different processes without adding other equipment and that's a space saver.
I get rough sawn, kiln dried wood from the mill, plane it down, rip it, and turn it into molding and corner blocks: inside and outside corner blocks that go with the molding I make. I do a lot of work in knotty pine and it really looks gorgeous when it's finished. People around here like knotty pine, especially with darker stains. I get a lot of positive comments from customers. My new business has been a very positive experience.
I chose Woodmaster's 18" model because it was midsized. I was very inexperienced when I purchased so I chose the one in the middle. It seemed like the 12" model wouldn't be big enough, and the 25" seemed like it would be oversized. Now that I'm used to the 18" model, I think the 25" would have been OK. But the 18" is working just fine.
Spiral Cutterhead and 3-Side Molding System

I ordered Woodmaster's Spiral Cutterhead, too, and I use it instead of a cutterhead with planer blades. It's really done a good job, it makes a smooth finish. The 3-Side Molding System — I got that to make tongue and groove flooring. I've made some and I'd say it works really well. But I have had to turn away flooring jobs because I'm busy enough I don't have time to make all the molding my customers ask me to make!
Easy-indexing Two-Slot Corrugated Molding Head

I also got Woodmaster's new High-Production Two-Slot Corrugated Molding Head. It's very easy to index the molding knives to the depth-of-cut I want. And the corrugations grip the knives tightly. It works well. I just set it up and I'm ready to go. I'm very satisfied. It's simple, precise, and it's easy to get the right depth. It's really a time saver and when you save time you make more money. It's very efficient — I do two setups at a time, side by side. I buy two sets of the same molding knives for two setups.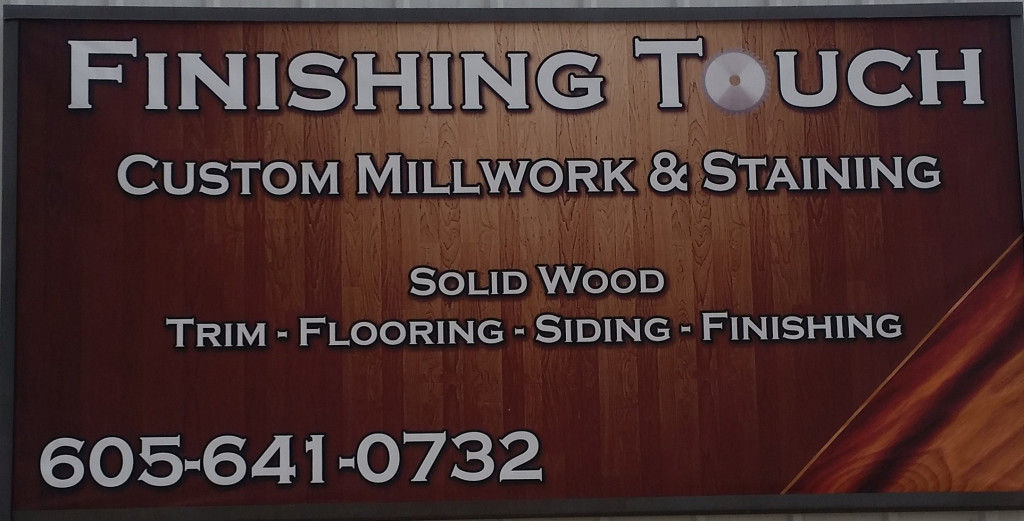 As far as pricing my trim goes, I researched what other shops charge for molding and what contractors can buy it for. I don't advertise and I'm staying very busy. I think a big part of the success I've had is my established relationships with contractors. I've built trust and that's really helped. This work can be a physically challenging job at times but I really enjoy it!"
— Holly Hanke, "The Finishing Touch," Woodmaster Molder/Planer Owner, South Dakota
SAVE BIG NOW on Woodmaster Molder/Planers – sale prices, online specials
SAVE BIG NOW on Woodmaster Drum Sanders – sale prices, online specials
QUESTIONS? COMMENTS?
3 WAYS we can help you!
• Call us TOLL FREE 1-800-821-6651
• Email us info@woodmastertools.com
• Connect with us on Facebook