"My 30-year old Woodmaster is THE JEWEL OF MY WORKSHOP"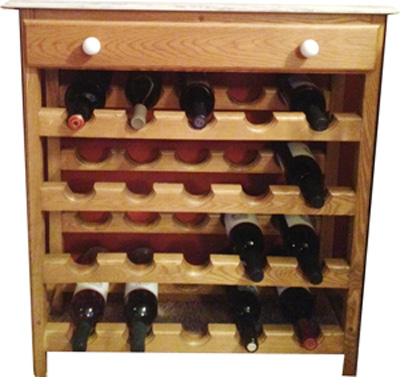 "I bought my Woodmaster planer 25 or 30 years ago, whenever it was that Woodmaster was painting them dark blue. The new ones, of course, are painted a tan color now.
I use it for my woodworking projects. I never intended to use it to make money – woodworking is more of a hobby for me. I make gifts and things I give away to family and friends – furniture, wine racks, those sorts of things.
But I know I could make money with it. It's capable of making wood molding I could sell but I was never interested in doing that.
Flawless as a planer
I told Woodmaster recently, 'My Woodmaster is the jewel of my workshop!' I got it to use as a planer and used it that way for years. I planed a lot of rough wood and I loved the job it did. It's never broken down and I've never had to do any repair on it. 30 years and it's worked flawlessly for me.
Fantastic as a drum sander
When I first got my Woodmaster, I also got its ProPack accessory that lets you set up the machine as a planer, a molder, a saw, or a drum sander. I eventually set it up as a drum sander and that's how I use it today. It's really fantastic.
It works great as drum sander, and that's my favorite function. It sands perfectly. I use it to reclaim and repurpose old wood people give me. For example, a friend gave me old oak loading ramps that were maybe 40 or 50 years old. I sanded the wood down and turned it into four or five nice oak wine racks.
It's amazing but people just give me wood — old oak and other wood they'd otherwise just throw away. That's a huge money-saver because even rough cut oak, hickory and other woods of any dimension are really expensive.
I'm very pleased with my Woodmaster. 30 years and I've never been disappointed!"
— Robert Lewis, Woodmaster Owner, Roseville MN
SAVE BIG NOW on Woodmaster Molder/Planers – sale prices, online specials
SAVE BIG NOW on Woodmaster Drum Sanders – sale prices, online specials
QUESTIONS? COMMENTS?
3 WAYS we can help you!
• Call us TOLL FREE 1-800-821-6651
• Email us info@woodmastertools.com
• Connect with us on Facebook