HOW-TO VIDEO: Build an End Grain Cutting Board with a Woodmaster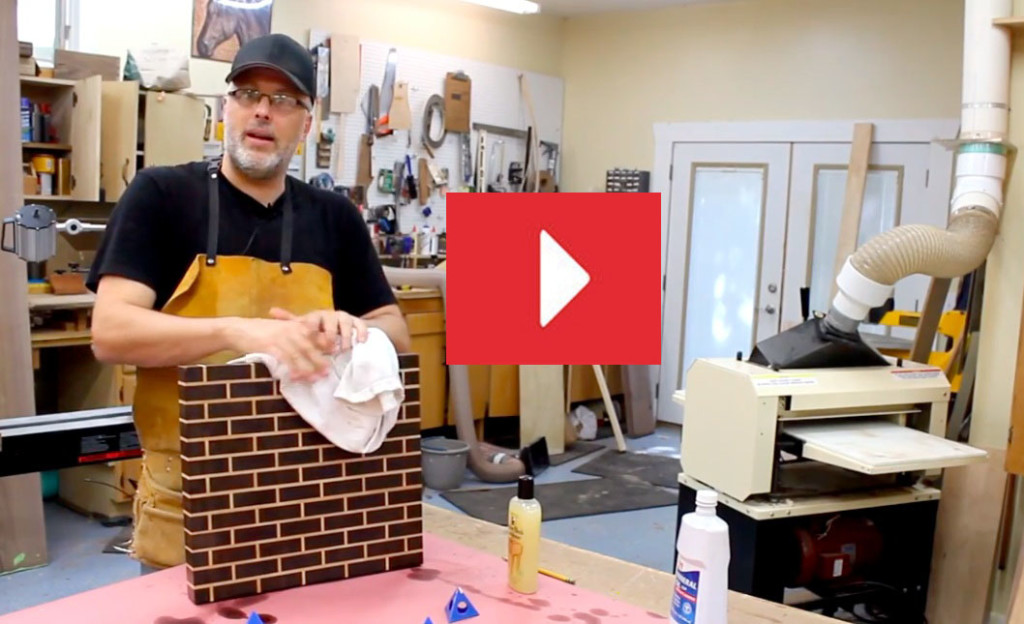 Click and watch Paul Mayer make a handsome brick-patterned cuttingboard with a Woodmaster Molder/Planer!
In this how-to woodworking video, woodworker and author Paul Mayer walks you through all the steps to create a beautiful end grain cutting board with a cool brick wall pattern with help from his Woodmaster 4-in-1 Molder/Planer.
All the steps are shown, and all the diagrams and measurements are embedded right in the video itself. Just hit "print screen" and print the images out from any graphics application. Take them out to your shop and start building!
"This is a fun project to build," says woodworker and Woodmaster Owner, Paul Mayer. "You can use these cutting boards yourself or give them as gifts — people love them."
Make your own handsome, food safe, end grain cutting board following Paul's video instructions. Click and watch — everything you need to know is here including Paul's detailed 3-D construction diagrams and cut list.
SAVE BIG NOW on Woodmaster Molder/Planers – sale prices, online specials
SAVE BIG NOW on Woodmaster Drum Sanders – sale prices, online specials
Woodmaster's a combo planer, drum sander, molder, gang rip saw
"I built this cutting board using my Woodmaster," says Paul. "I set it up as a planer to dimension and surface the wood. That's an important first step to make sure you end up with a really professional quality cutting board."
Paul explains more. "Then I switched my Woodmaster over to a drum sanding machine by taking out the planer head and putting in the drum sander head instead. Of course you can build this other ways but the Woodmaster is a very efficient way to create a perfectly flat, smooth surface. It's 4 machines in 1 – a combo planer, drum sander, molding machine, and gang rip saw, all in just 9 square feet of shop space."
Beautiful, durable, food safe
Build this outstanding cutting board from walnut and maple as Paul does, or choose your own woods. "Because this is an end grain cutting board, it's gentle on your knives," says Paul. "Your knives stay sharper longer. And the board stays handsome because it's self-healing. When you cut vegetables or meats, the end grain tends to swell up as it absorbs moisture and the cuts close themselves. It stays nicer looking longer."
Paul reveals how to get the mortar lines straight and tight

The brick-and-mortar design is visually appealing and it's simpler to achieve with a Woodmaster than you might imagine. But there's a clever trick to getting the staggered and alternating mortar lines just right. Don't worry; Paul shows and tells all.
So click, watch, enjoy, build, and get ready for questions like, "Hey, how in the world did you make that?"
— Paul Mayer, woodworker, author, Woodmaster Owner
SAVE BIG NOW on Woodmaster Molder/Planers – sale prices, online specials
SAVE BIG NOW on Woodmaster Drum Sanders – sale prices, online specials
QUESTIONS? COMMENTS?
3 WAYS we can help you!
• Call us TOLL FREE 1-800-821-6651
• Email us info@woodmastertools.com
• Connect with us on Facebook