High-End Millwork with a Woodmaster Drum Sander
"We fabricate the difficult 'parts and pieces' others don't know how to build — or don't want to!"
"I've done woodworking and custom homebuilding all my life. I've built 75 houses from the ground up! For the last 9 years, I've run my own millwork business, Hamilton Ross Millwork. I have seven staff. Some are full-fledged cabinetmakers, several are apprentices, and one handles outside sales. We specialize in radius molding. We make a lot of doors, windows, molding, primarily for high end home builders in the Annapolis, Maryland area.
We're fabricators. We make what I call 'parts and pieces.' We got started by fabricating architectural pieces for contractors who build multi-million dollar homes. Lots of arched openings, jambs, mahogany doors, specialty built-in bookcases, and more. We build the difficult stuff others don't know how to build, or don't want to build.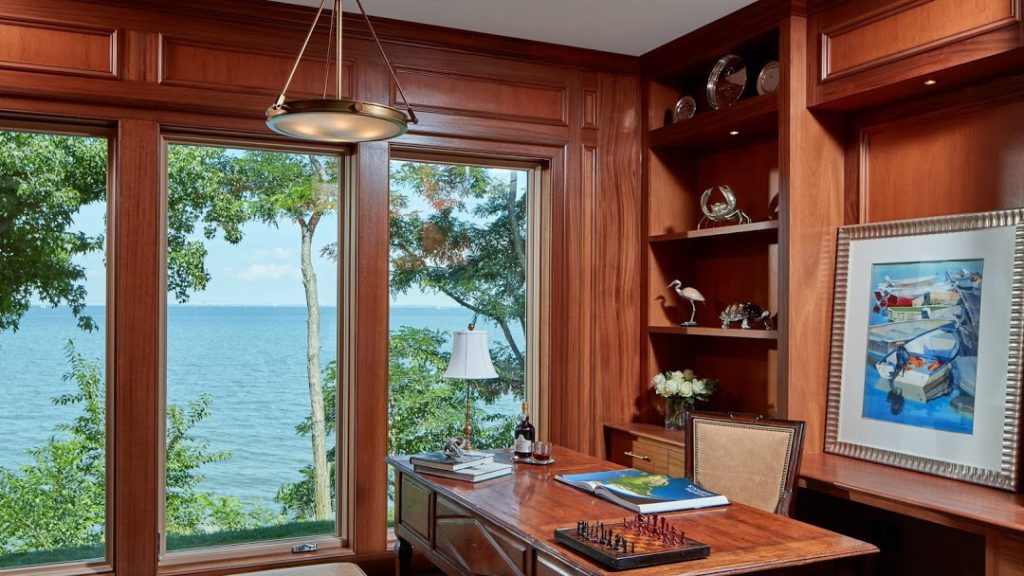 Lumberyards once had their own millwork shops — not any longer
When I was a kid, my dad was a salesman who sold to lumberyards. I went with him and I've been in every lumberyard in the Mid-Atlantic states. They all used to have their own millwork shops but none do now. That's why I started my millwork business, to provide millwork services in the Baltimore and D.C. area. We get lots of orders for curved molding. We build the pieces to order and sent them out. We don't do any installation work.
Lots of historic restoration work here
Things evolved, and these days we're selling to homebuilders, remodelers, as well as contractors. And we sell to those who're doing historic restoration, too. We replicate historic doors, windows, moldings, windows, fireplace mantles, bookcases, straight and curved molding, custom stairs, historic parts, and more. There's a lot of that kind of work in our area.
We recently had a contract to build six doors for the Chinese Embassy in Washington D.C. The structure was torn down but they kept the entryway. The original embassy doors had deteriorated badly so we're reproducing them. Many times, we'll work from blueprints supplied by a preservation architect. For example, we built reproduction doors from the original 1908 plans for a lighthouse in the middle of Chesapeake Bay. And we're getting ready to build historic-reproduction doors for a structure that's being returned to its original, 1794 condition.
Happy with his first Woodmaster, he got another, bigger one
Years ago, I bought a used 26" Woodmaster Drum Sander. I was so happy with it that when I needed a bigger one, I went directly to Woodmaster for their larger one, the 50" 5075 with the upgrade to the farm-duty 7HP motor. That really gives us the ability to put custom doors through and get them truly flat. This drum sander greatly speeds production. It really reduces hand sanding and gives us a better surface – completely flat.
Asian-built sander? No thanks
When it was time to get a bigger sander, I absolutely chose Woodmaster. I looked at reviews of others – there are Asian-built machines – and, no question, I'd buy Woodmaster. It's extremely reliable, it really never breaks. Plus, I'd dealt with the Woodmaster company for years because I had my original 26" Woodmaster.
If anybody asked me, I'd say don't look at any other brand. Woodmaster Drum Sanders are so trouble-free and paper changes are so easy, I couldn't be happier. Woodmaster has a good reputation and I haven't found anything I don't like about them."
— Stephen Lichok, Hamilton Ross Millwork, Woodmaster Drum Sander Owner, Annapolis MD
SAVE BIG NOW on Woodmaster Drum Sanders! – sale prices, online specials
SAVE BIG NOW on Woodmaster Molder/Planers! – sale prices, online specials
QUESTIONS? COMMENTS?
3 WAYS we can help you!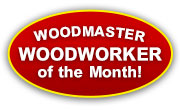 Hey, Woodmaster owners, YOU could be our next Woodmaster Woodworker of the Month! Email photos