Harvey builds HISTORIC REPRODUCTION DOORS AND TRIM with his Woodmaster Molder Planer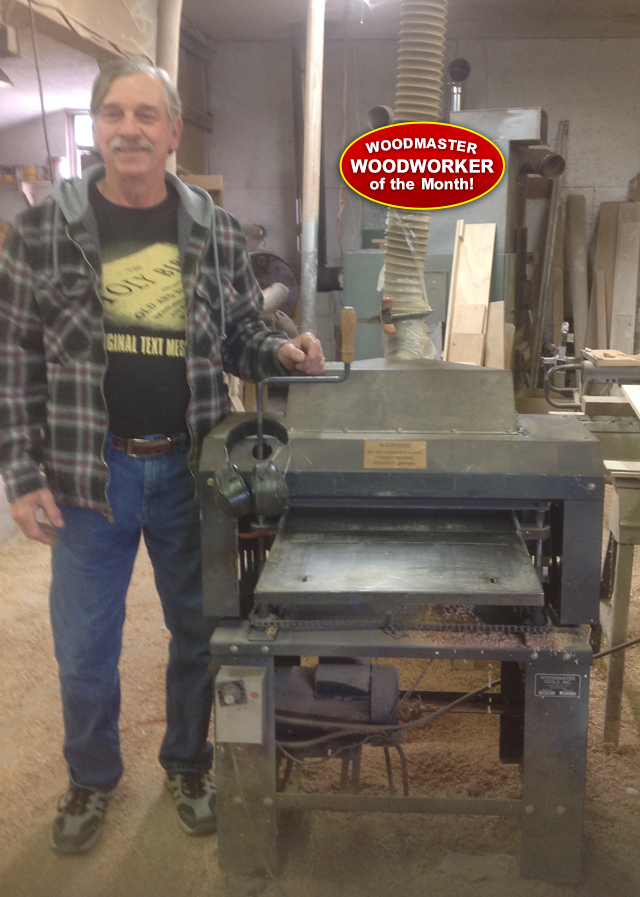 "I started out as a carpenter, building houses in the late 1970's and 80's. 23 years ago, I was building a new house and I quoted out the trim. At the same time, I saw Woodmaster Planers advertised and realized I could buy a Woodmaster Planer for the same price as the trim. That's when I bought my Woodmaster. I made the trim myself and kept the planer.
Over time, I've evolved from a carpenter building houses to a fine woodworker making all kinds of cabinetry, furniture, windows, doors, and trim.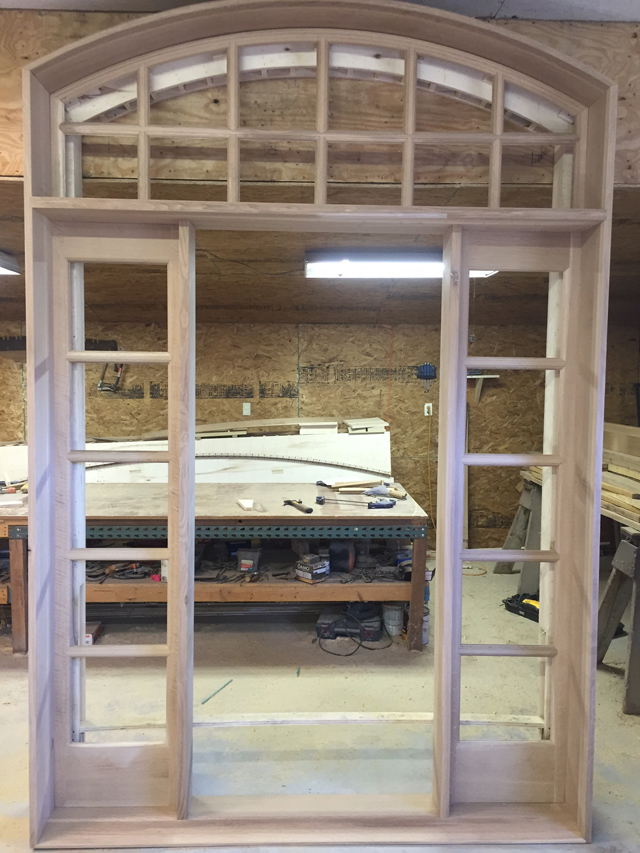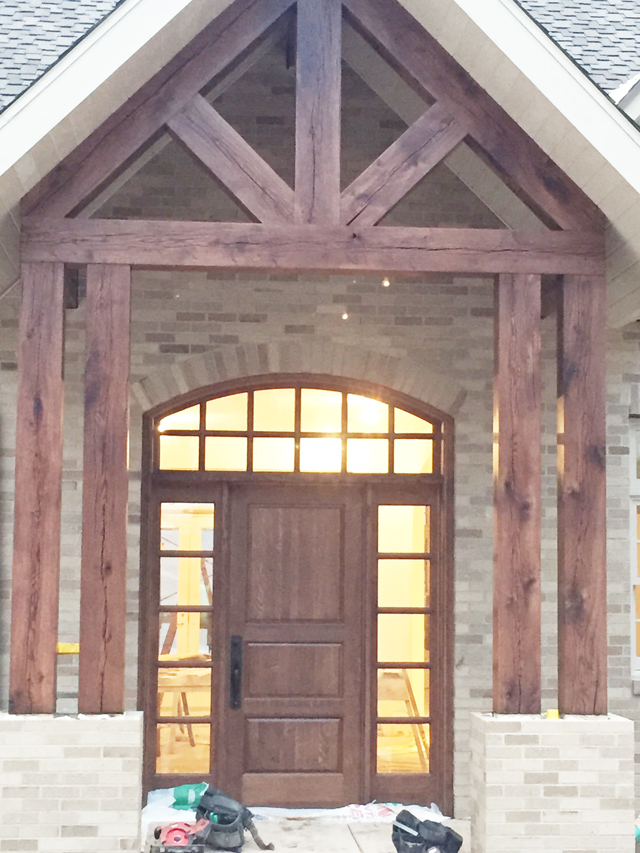 Historically-accurate reproductions of doors built in the early 1800's
I'm a superintendent for a big construction company so I do my woodworking nights and weekends. I mostly make historic reproduction doors and trim. A while ago, the construction company I work for had a job at a college. It required recreating a solid oak door 3' x 8' x 3" thick with a wood frame, raised panels, and side lights. I said I'd build it. The college, Allegheny College, in Meadville, Pennsylvania, is over 200 years old. So the door I reproduced was at least that old.
That was the first real historic reproduction job I'd done and it kind of kicked off my woodworking business. I went on to make more and more historic reproduction doors and trim for that college. Now I've made doors and trim for six buildings at that school.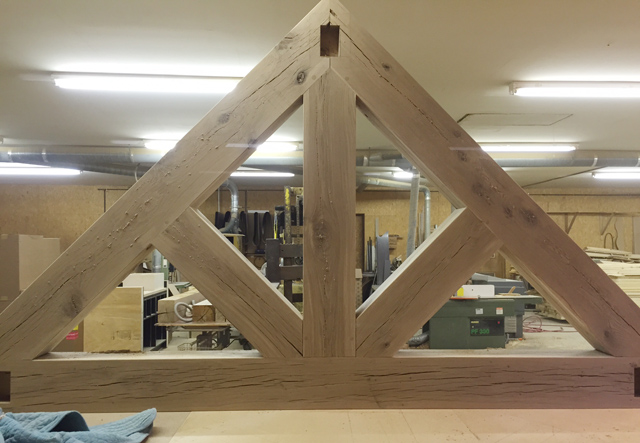 And I'm still doing work for Allegheny College. I'm making all the reproduction trim for one of their buildings. To do that job, I just ordered $4,000 worth of stock molding knives from Woodmaster. On one of their floors, the casing for the doors is 3-1/2" thick and 9" wide.
It takes three different profile knives to reproduce this molding. On other floors, the molding's all different. There's some built-up molding that takes two molding patterns. Reproducing some of the trim takes 5 different knives. And then there are different size plinth blocks and rosettes, and more.
Another project was for Cambridge Springs Museum and History Center in Cambridge Springs, Pennsylvania. I made them a 48-pane window as part of their historic renovation project.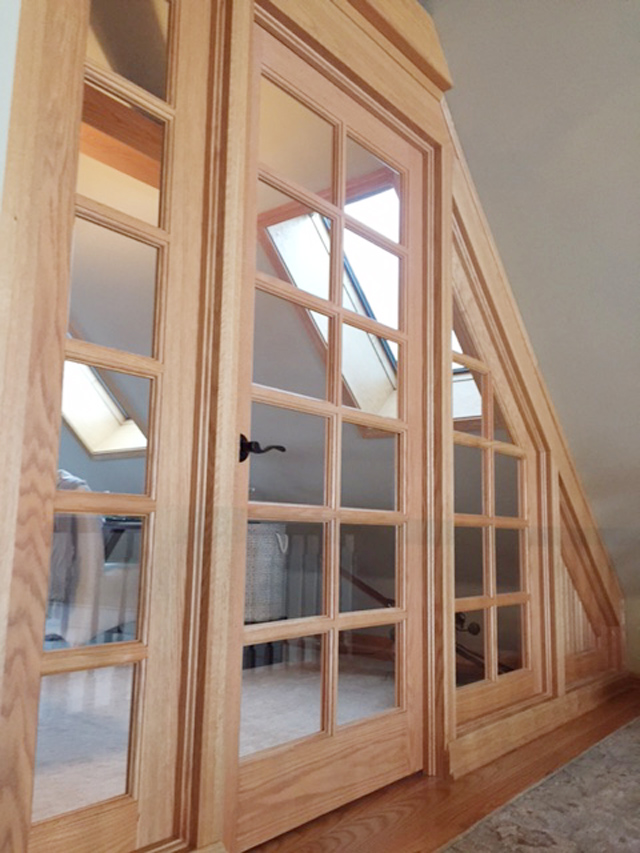 Making trim for a $14,000,000 historic renovation project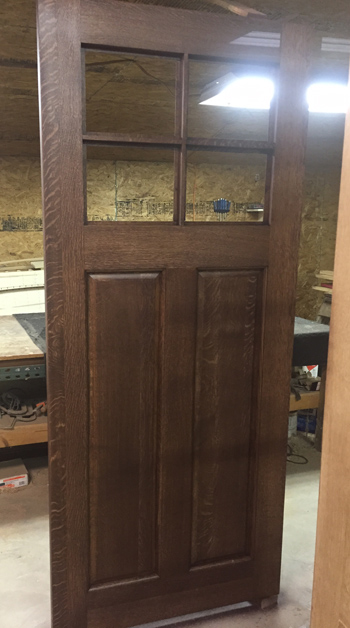 My woodworking business is growing, some of it through the construction company I work for. They won a bid on a $14,000,000 historic renovation project and I got the job to do all the trim. I just ordered 10,000 board feet of poplar lumber for that one!
Historic reproduction job? Harvey's the guy they call
I'm in a niche market – historic reproductions, doors and trim. When someone needs this kind of work, I'm the guy they call. Most of my business is by word of mouth and some of it is through my webpage.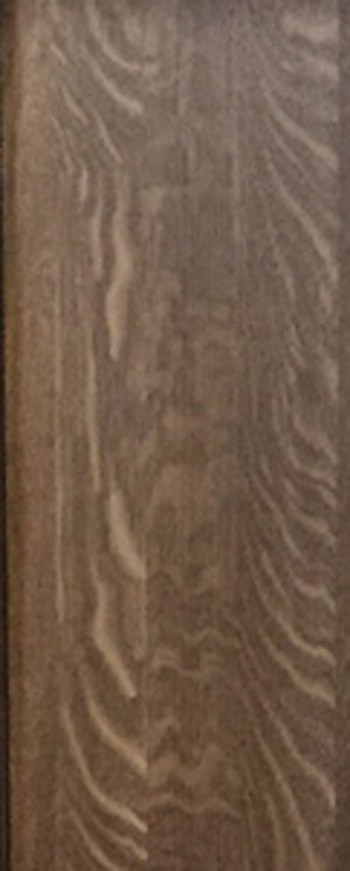 My historic renovation business is growing and there's a lot of work coming my way. It just seems to come. If you put out good work, your name gets out there. A good job probably gets you three more jobs. Of course, if you mess up, you don't get more!
"Work at it with your whole being"
The Bible says, I think it's in Colossians, 'Whatever you do, work at it with your whole being, for the Lord and not for men.' That's what I do, and I try to do the best work I can.
I got a Woodmaster Planer in the first place because I start with rough cut wood. It's very expensive to go to the lumberyard and buy S4S oak (surfaced on four sides) at $6 a board foot. Rough sawn oak is $2.30 a board foot, or one-third the cost of S4S. So I turn rough cut into S4S with my Woodmaster. That's where some of the profit is.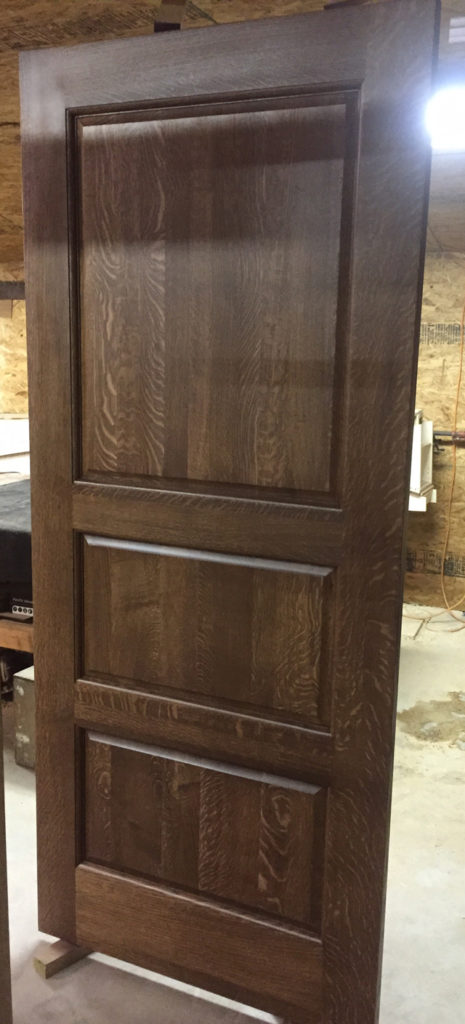 Original belt — 23 years and still going strong
I've used my Woodmaster all these years. The only thing I've replaced in 23 years is the belt for the feed roller bed. The original belt for the planer head is still on it, still working great after 23 years!
"I use all 4 Woodmaster functions – planer, molder, sander, saw"
I chose Woodmaster because it does everything – planing, molding, sanding, and gang-sawing. It's hard to beat a gang ripsaw for production. I use all Woodmaster's four functions, though I now have a stand-alone sander, too. When I started out, I had few tools and I liked that Woodmaster did it all.
Buying the mid-sized Woodmaster model was an economic decision. In hindsight, I wish I'd bought the 25" 725 model. But I bought what I could afford at the time.
'Full bead' 3/4 round molding in one pass
Right now, I'm looking at Woodmaster's 4-side molding machine. I'm not ready to buy, but I like the idea of making 'full bead' molding in one pass. On the job I'm doing now, there's a lot of 'full bead,' or 3/4 round molding. With a 4-side machine, you can put a workpiece through one pass and be done. That saves time. And saving time means you make more money.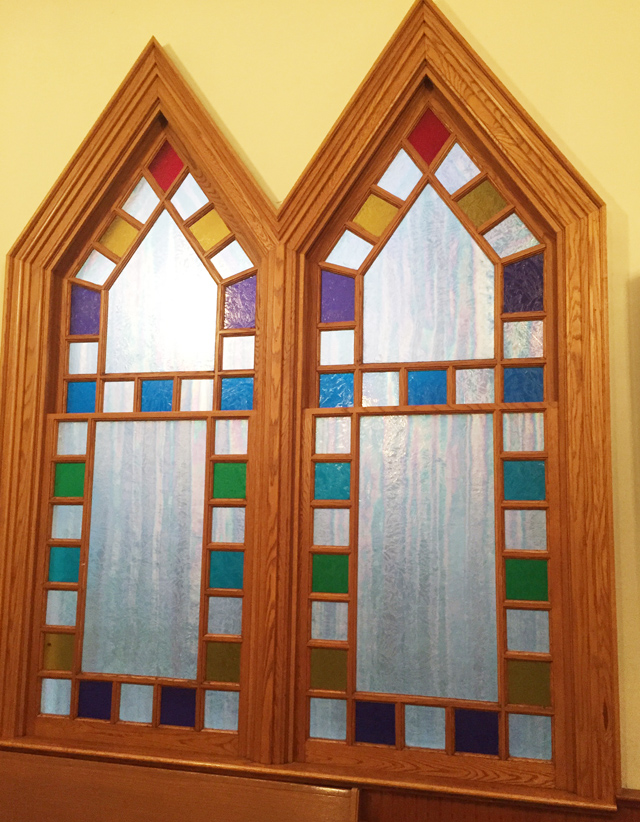 Woodmaster makes a great molder/planer and their service is very good. When I order molding knives, I always have them within a week. On my $4,000 molding knife order, they said it would take two weeks. I told them I could get started right away if I had one of the knives. They sent it right out and I had it in three days."
— Harvey Peterson, Woodmaster Molder/Planer Owner, Meadville PA
SAVE BIG NOW on Woodmaster Molder/Planers – sale prices, online specials
SAVE BIG NOW on Woodmaster Drum Sanders – sale prices, online specials
QUESTIONS? COMMENTS?
3 WAYS we can help you!
• Call us TOLL FREE 1-800-821-6651
• Email us info@woodmastertools.com
• Connect with us on Facebook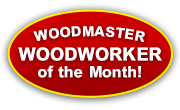 Would YOU like to be our next Woodmaster Woodworker of the Month?
Email editor@woodmastertools.com photos of you, your projects, and your Woodmaster, write a note about yourself.