ADVERSITY IGNITES BUSINESS SUCCESS — Update on Andy's Place
In the year or so since we posted Bill McQuatters' first Woodmaster story on our blog, his business has grown dramatically. Here are the how's and why's his business is booming — and an inspiring update on Bill's autistic son, Andy.
"My son, Andy, is autistic and I started 'Andy's Place' in Sanford, Florida to provide for his future and to give him a meaningful place to go every day. I started this five years ago with one Woodmaster. With the blessing of new business came the necessity for more equipment and now I have three Woodmasters. Business is booming and I'm looking into growth opportunities.
One contract pays 60% of overhead
Business is great. In the first quarter of this year, we did more dollar volume than we did all last year. We added another full time employee and a part time employee. It's really booming.
We're making a product of accoya wood that will end up at Disneyworld here in Florida. That wood is a very exotic and expensive. The company we supply really, really likes what we do.
SAVE BIG NOW on Woodmaster Molder/Planers – sale prices, online specials
SAVE BIG NOW on Woodmaster Drum Sanders – sale prices, online specials
We just contacted a plastic pipe manufacturer that packages their pipe with what they call a band board. They demand oak for strength – 1" thick actual by 2" wide actual by various lengths from 16" to 40". We're using one Woodmaster as a gang rip saw to cut 2" wide blanks, and another Woodmaster as a molder to cut a groove they require.
We've got a contract to produce a truckload of wood a month for the pipe company. That job pays 60 – 65% of our overhead. That and the job for the company that serves Disney are our big contracts. But we're continuing to make silt fence stakes, and stakes for surveyors.
Working in pennies & seconds
When you're producing stakes, you're working in pennies and seconds. The margins are thin, thin, thin. It's tough to make a dollar. Any time you don't hear some wood being sawn, you're losing money because every second counts.
Production Line
God skilled me with the gift of organization. It's just the way I think. I imagined our Woodmaster planers as a production line as clear as day. I said, 'Do you realize if we line them up, we could do twice as much in the same time?'
We set one Woodmaster in place, lined number two behind it, and finally number three at the end of the line. With thousands and thousands of board feet to plane we would feed lumber in number one. As the lumber came out it went directly into number two and likewise directly into number three.
For example, to make 2 x 4's, we rip a blank out as 2-1/4" x 4-1/4". The first planer brings one side down to 2-1/8". We flip it over and put it through the second planer and it comes out 2". Then we stuff it in the third planer on a third side and it comes out 4-1/8. We put it through again and it comes out 4".
Multiple machines save all the time of setup. We set up just one time. We start at one end of the shop with a rough board, and end up at the other end with a product ready to ship without ever touching the machine. You know yourself that if you set a machine at 2", then at 4", you're forever getting it back to 2 again, to get it dead on.
Back to the pennies and seconds. With three Woodmasters, we set each up to rip the most common jobs. Now moving from production of flag stakes to hubs or silt fence stakes is just a matter of choosing which Woodmaster is set up for the product.
Business built on referrals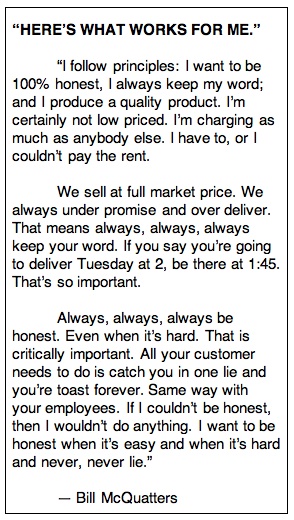 Word of mouth made our business grow and take off. 100% of my business has walked in the door by itself. It's a miracle, it's God's blessing taking care of Andy. We just got a big order and I asked the man why he called me. He said he was talking to some of his friends and they told him, 'Here's who you ought to buy your stakes from.' Referrals are the best kind of business.
It never ceases to amaze me. One thing leads to another. There's nothing like having been in business five years and get referrals. I've done absolutely no advertising and I'm not a salesman.
"People can call me"
I'm still getting calls from the first article about our business on the Woodmaster blog. There have been no fewer than 50 calls. People call, "Hey I'm thinking of getting into the stake business." I tell them, "Well you better get ready to work hard and not make a lot of money!"
We're instructed to help other people. I've sent pictures and pointers to people who've called about starting a Woodmaster business. Anything I can do to help a fellow woodworker succeed, I'd be more than happy to do it. The offer's still open, people can call me. I can't say enough good things about the Woodmaster machines.
Update on Andy
A miracle happened with Andy. We were ripping 10′ 2×4 southern yellow pine stock into 1×2's on our Woodmaster. I was feeding and walked away to take a phone call. When I returned, there was my son Andy feeding the Woodmaster. You could have knocked me over with a feather! Andy does not communicate verbally so I never knew he wanted to feed. It was amazing. He fed all afternoon and the big, big smile on his face said he was loving every minute. I was delighted too. Lynn, the man on the outfeed end, got behind and Andy wouldn't stop. Lynn went home tired, I went home happy, and I believe it made Andy feel happy and very important. His actions said, 'See, Dad I can do this work too.'
The longer Andy's works at the shop, the more he likes it and the more jobs he is capable of doing. With his excessive compulsiveness, our stacks of stakes are square, tight, and even. The finished product is professionally packed and the customer's can see the quality.
SAVE BIG NOW on Woodmaster Molder/Planers – sale prices, online specials
SAVE BIG NOW on Woodmaster Drum Sanders – sale prices, online specials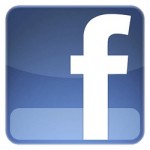 FOLLOW US ON FACEBOOK
QUESTIONS? COMMENTS?
3 WAYS we can help you!